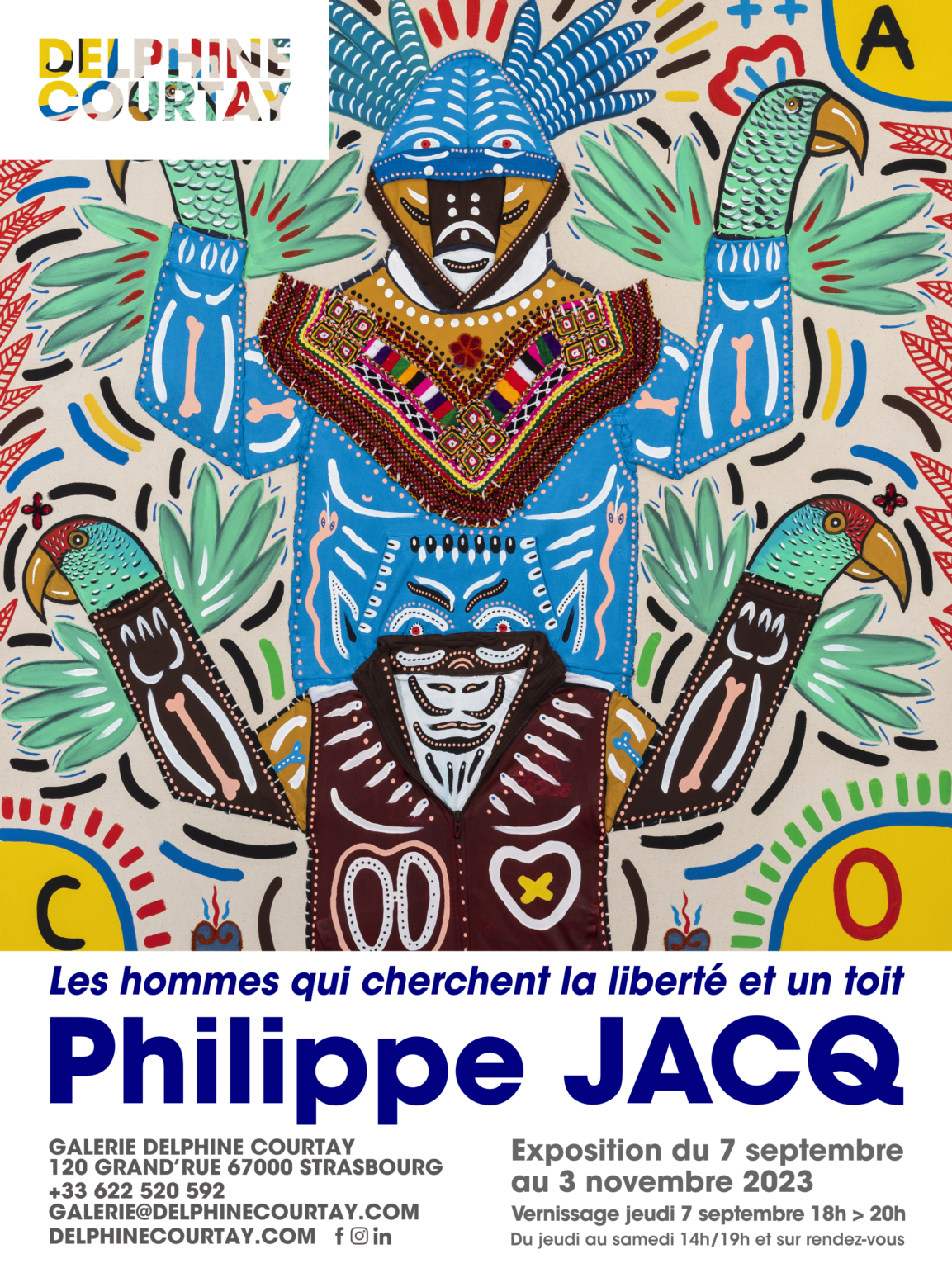 Philippe JACQ
"The Men Who Seek Freedom and a Roof"
From September 7 to November 4
Solo exhibition
Opening on September 7, 6-8 p.m. in the presence of the artist
—
For its second collaboration with the Montpellier artist Philippe Jacq (born in 1971 in Oran), the gallery invites you to discover a new selection of his recent works.
After studying at the Beaux-Arts in Metz and the Decorative Arts in Strasbourg, Philippe Jacq made many experimental films on his own. The series of portraits of artists that he drew around the world with his super 8 camera remains the most recognized and was the subject of numerous publications. We find that of Louise Bourgeois whose meeting was decisive and a new starting point for the artist in her creation, particularly in her practice of embroidery.
Since 2001, he has devoted himself to sculpture and painting. His works have entered public collections (MUDAM Luxembourg, FRAC des Pays de la Loire, FRAC Alsace, FNAC Paris, etc.).
The artist positions himself rather as close to singular art, in the acceptance of the use of recycled and artisanal materials that he gleans during his travels. His painting enriched with weaves or feathers plunges us into the collective unconscious. Hybrid beings, mythological creatures question our relationship to nature. The viewer is immersed in an animist ritual. He dances with the animals, his bare feet on the ground, connected to the universe…
DELPHINE COURTAY
contemporary art gallery
120 Grand'Rue 67000 Strasbourg – FRANCE
Opening Hours: Thursday – Sunday 14 PM / 19 PM and on appointment